Event Planning
The Historic Miscowaubik Club is the Keweenaw's most unique setting for your special event. Located in the epicenter of the Keweenaw National Historic Park, the grand old club still offers the same amenities and world-class cuisine enjoyed by the privileged few during the prosperous copper boom. The Miscowaubik staff is at your service to ensure that your event is all that you dream of.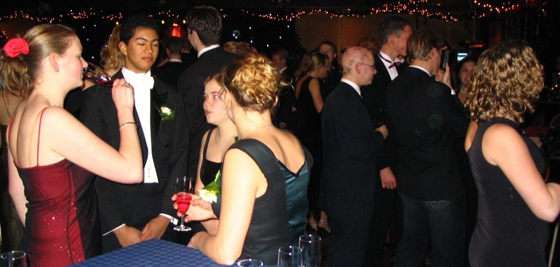 A word about Membership and Sponsorship
The Miscowaubik Club is a private club supported by the annual dues of its membership. Only current Miscowaubik Club members and members of its reciprocal clubs may reserve club facilities for private events. If you are not a member of the club or any of its reciprocal clubs (and do not wish to seek membership), your event must be sponsored by a current member in good standing.
Facilities and Club House Capacities
The Miscowaubik Clubhouse contains a number of unique spaces, including intimate and tastefully appointed dining rooms of varying sizes, comfortable sitting areas. The Miscowaubik Club is an intimate setting, ideal for small to medium-sized gatherings. The club is not suitable for crowds or gatherings of over 175 guests, regardless of the event type. The following capacity guidelines for various types of events will ensure the comfort of your guests:
Seated formal dining: 30-120 people
Buffet dining: 30-100 people
Stand-up Cocktail Reception: 30-175 people
Furnishings, Place settings, Glassware, and China settings
In keeping with a tradition of elegant dining, all place settings consist of linen tablecloths and napkins, gold-rimmed china, silver or stainless flatware, stemware, and your choice of a centerpiece and candlelight options. These amenities are included in the price of your foodservice option at no additional charge. A variety of round and rectangular dining tables and upholstered Chippendale-style dining chairs can be configured to suit your needs and preference.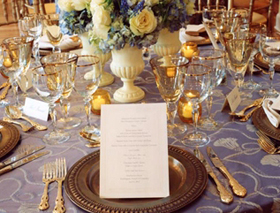 Booking Procedures and Payment Terms
Advance booking reservations are required for all private events of 30 or more and can be made by contacting the club at (906)-337-0603, or misco@miscowaubik.org.
At the time of booking, a non-refundable, non-transferable deposit of $300 is required to confirm your reservation.
A pre-payment of 50% of the total estimated amount based on the estimated number of guests is required 14 days prior to the event. For seated dinner packages where more than one entrée choice is offered, your attendance figure must include a count for each entrée chosen. Placecards are required at the event. The attendance count will serve as the minimum amount billed, and is not subject to reduction. If no guarantee is received, the Miscowaubik staff will prepare and charge for the number of people estimated from the catering contract. Deposits and pre-payments may be made by cash, check, money order, Visa, or Mastercard. Remaining balances will be billed to your (or your sponsor's) membership account following the event, and are due and payable within 30 days.
All banquet checks must be signed by the member sponsoring the event or a designated representative at the completion of each event. Any discrepancies in counts or charges should be identified and resolved at that time.
All food and beverage items are subject to 20% service charge. Food and non-alcoholic beverages are subject to 6% state sales tax.
All food and beverage must be supplied by the Miscowaubik Club or their contracted caterers with the exception of special occasion cakes, or unless pre-arranged and approved by the club in advance. There is no service charge for cutting, plating, and serving the cake.
Please note that all federal, state, and local laws with regard to food and beverage purchase and consumption are strictly adhered to. Michigan law prohibits any intoxicating beverages from being brought into club events or any areas on Miscowaubik Club property. The Miscowaubik Club reserves the right to refuse bar service to any person who appears to be intoxicated or does not have valid identification. If anyone is found contributing alcohol to a minor or any other person whom has been refused bar service, the facility reserves the right to close the bar.